AARC Breakfast Meeting
The Monthly club Breakfast is held at Governors Restaurant at 1185 Lisbon St, Lewiston on the last Saturday of every month at 7:45 a.m. Please free to bring a guest and drop in to say hello. (Note the time change)
AARC Dinner Meeting
There is one final Wednesday Dinner. The Monthly Club evening meal will be held on the Third Thursday of the Month at 6:00 PM starting in September, Restaurants rotate.
2023 Dinner Schedule
Wednesday, August 16th – Schemengee's Bar & Grille, 551 Lincoln St, Lewiston
***DATE CHANGES TO THIRD THURSDAY EFFECTIVE SEPTEMBER***
Thursday, September 21st – Davinci's Eatery, 150 Mill St, Lewiston
Thursday, October 19th – Station Grill Restaurant, 103 Lincoln St, Lewiston
Thursday, November 16th – Olive Garden Italian Restaurant, 10 Subaru Dr, Auburn
Thursday, December 21st – The Village Inn, 165 High St, Auburn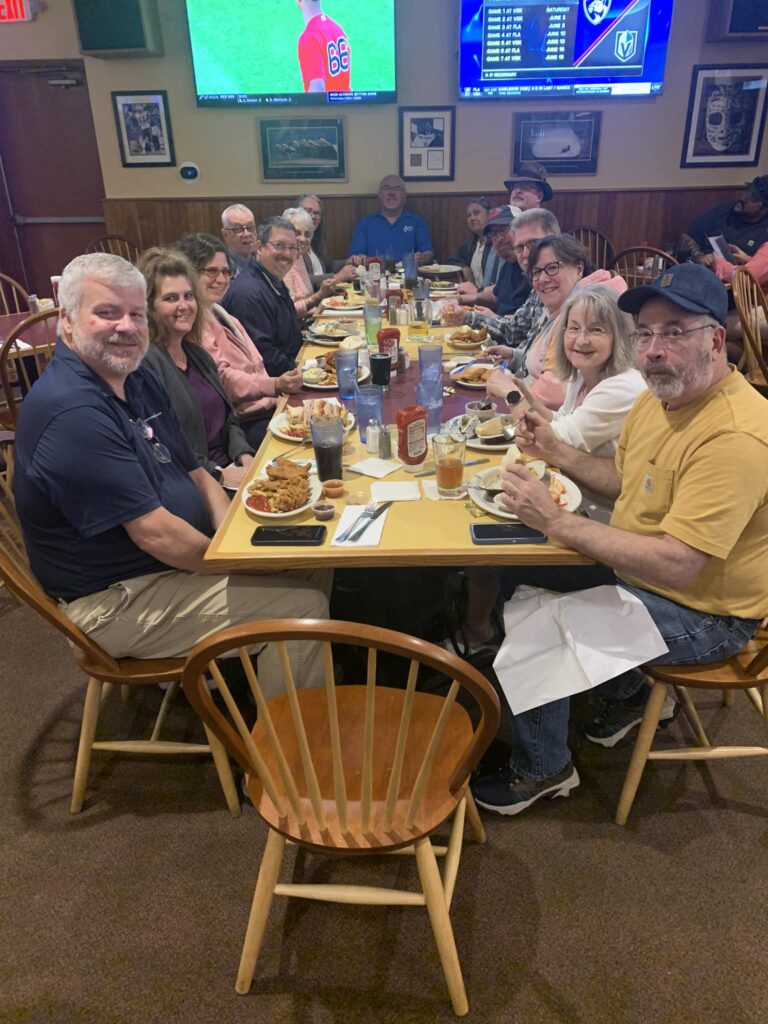 Other Events
Other events will be announced as they are scheduled by the club. Please stay tuned for further information. If you have any suggestions for upcoming events, please reach out to our club officers and they will assist you further.