March Dinner location has been announced!
The location has been announced for the next AARC dinner scheduled for March 28th at 6:00PM. The dinner will be at GOVERNOR'S Restaurant & Bakery located at 1185 Lisbon Street, Lewiston, ME 04240. Please feel free to bring a guest with you and enjoy fellowship with the AARC club members and friends!
Amateur Radio Extra Licensing Course
Please publicize this with anyone you think would be interested.
A free, weekly, live Amateur Radio Class Extra Class Licensing course on Zoom will begin Thursday January 12, 2023 and will run through Thursday March 23rd. 
There will be eleven sessions.
The three hour sessions will start at 6:30 p.m. Eastern Time.
Sessions will be recorded. Those attending should hold (or be studying for) the General Class Radio License. These are the classes we have been holding for years sponsored by the National Electronics museum. Those wishing to sign up should email roland.anders@comcast.net
Update on Club Newsletters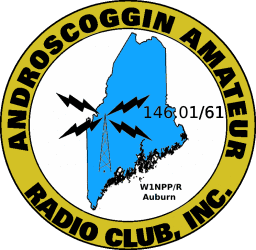 In an attempt to avoid any further disruption to articles making it to there newsletter, I have created a separate email just for newsletter articles. Please send all future correspondence to the following email address: editor.KB1DEB@gmail.com.
It's time for you Yearly Membership dues again!
January is the time for members to pay their yearly dues. Membership dues can be paid in increments of one (1) and two (years). Membership levels include individual and family memberships. For new members, please fill out the membership application and mail it with your payment. See the options below:
Individual Yearly Membership fee is: $10.00
Family Membership for a single year: $15.00
Individual Two year Membership Fee is: $ 20.00
Family Membership for two years is: $30.00
Please make checks payable to: Ivan Lazure, 440 Webber St, Lewiston, Maine 04240. (Please help Ivan by sending a self addressed and stamped envelope so your membership card can be sent to you).
---
Previous Announcements:
ARRL International DX Contest – SSB
The ARRL International DX Contest – SSB, gets underway this weekend at 0000 UTC Saturday, March 4, and concludes at 2359 UTC Sunday, March 5. ARRL DX is a great contest to work some DX and to add to your DXCC totals.
The multioperator station accommodations that were introduced 2 years ago have been extended into the 2023 running of the event. This allows multioperator station participants to operate from their home stations in conjunction with the multi-op station. Home stations must be within a 100-kilometer (62-mile) radius of the multioperator station, and must be within the same DXCC entity, US state, or Canadian province.
For complete rules and more information, visit www.arrl.org/arrl-dx/.
Annual Maine 2 Meter FM Simplex Challenge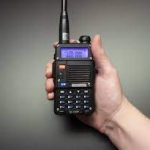 The annual Maine 2 Meter FM Simplex Challenge takes place Saturday, March 11th, from 12PM – 4PM. Its a fun way to encourage simplex operations, and also provides an invaluable insight into the simplex coverage within counties, and across the state of Maine. There's nothing like a friendly competition to encourage good participation and over the long term, better station development and operating skills.
Operating from served agencies, such as an EOC, Red Cross, or SKYWARN station, count as bonus points, to encourage their activation during the event.
For more information, click here: Maine 2 Meter FM Simplex Challenge, VHF Contest, Wireless Society of Southern Maine