Updated Location: In-person club meeting:

In person club meetings will be held on the 1st Wednesday of each month. Meetings will be held at 7:00PM at Central Maine Community College, 1250 Turner Street, Auburn Maine. Room 216 in the Lapointe Center.
We'd like to extend an invite to all existing and prospective new members to attend the meeting in person or virtually. Starting with our May meeting, we will be broadcasting via ZOOM. To join, please copy/paste (or click on) the website below into your internet browser and enter the meeting ID and passcode where indicated.

Meeting ID: 822 5375 1286
Passcode: 942499
---
A special thank you to Central Maine Community College for allowing AARC to meet at their campus monthly!
---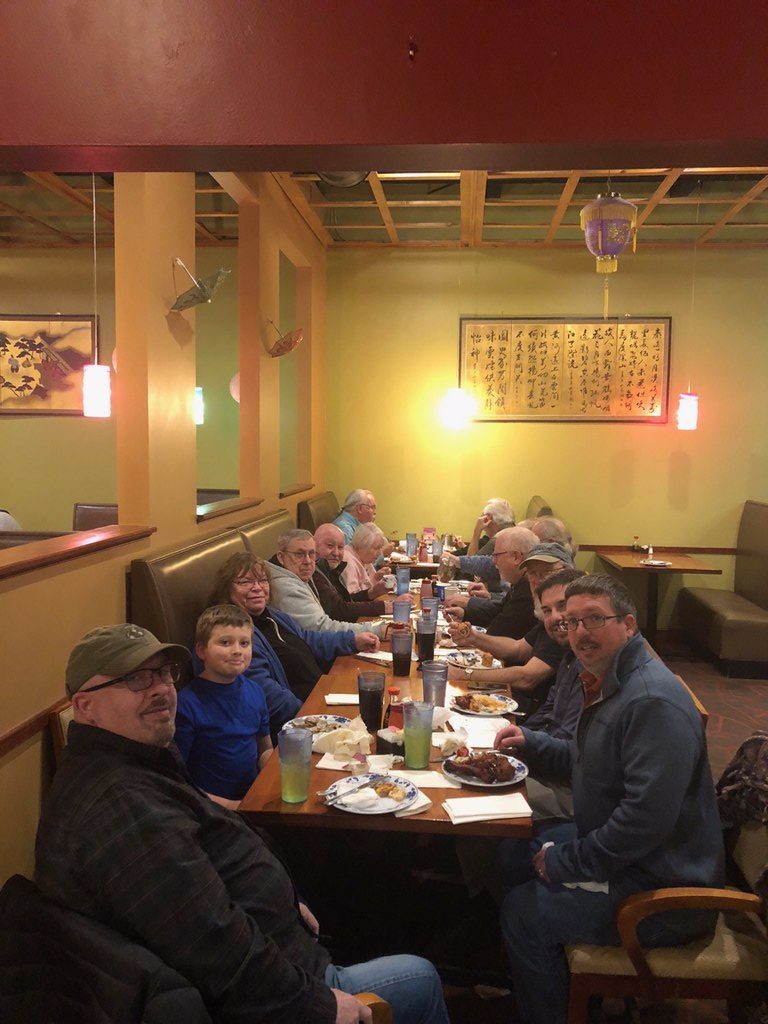 AARC Breakfast Meeting
The Monthly club Breakfast is held at Kristis' Cafe at 767 Minot Ave Auburn, Maine on the last Wednesday of every month at 7:00 a.m. Please free to bring a guest and drop in to say hello.
AARC Dinner Meeting
The Monthly Club evening meal will be held on the Third Wednesday of the Month at 6:00 PM, Restaurants rotate.
2023 Dinner Schedule
Wednesday, July 19th – Chick-a-Dee of Lewiston, 1472 Lisbon St, Lewiston
Wednesday, August 16th – Schemengee's Bar & Grille, 551 Lincoln St, Lewiston
Wednesday, September 20th – Davinci's Eatery, 150 Mill St, Lewiston
Wednesday, October 18th – Station Grill Restaurant, 103 Lincoln St, Lewiston
Wednesday, November 15th – Olive Garden Italian Restaurant, 10 Subaru Dr, Auburn
Wednesday, December 20th – The Village Inn, 165 High St, Auburn
Other Events
Other events will be announced as they are scheduled by the club. Please stay tuned for further information. If you have any suggestions for upcoming events, please reach out to our club officers and they will assist you further.
---
Previous Meeting Locations
The Androscoggin amateur Radio Club would like to thank the following locations for allowing us to meet as a group at their restaurant locations: