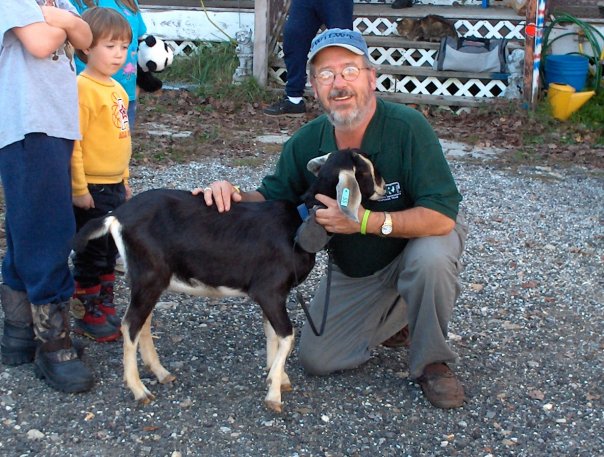 LICENSE AND BACKGROUND:
First Licensed back in 1969 while in High School. Joined the U.S.AIR FORCE in the early 70's and while serving for the first years as Ground and Air radio repair, earned a EE degree through AF Community College and furthered majored in RF Electromagnetics – Ground /Air and Flight Control Specialist. Served 21 years in several trained career fields to gather much of all skills and knowledge with Education credit that was offered. Throughout his life, he has been to 54 countries and all 50 states! Served the United States through two Wars, two Conflicts and 4 U.N. missions. Qualified to Maintain and perform maintenace with extensive inspections of experimental and other combat readiness equipment. This also included flight readiness and upkeep of airframe and communications equipment of fighter aircraft with Air Combat Readiness. Along with Aircraft Accident recovery Inspection, he is experienced in the following: XF-86, T-38, F-4C, F-5, A-7D, F-104, XF-106, F-111A/F, EF-111A, F-16A-D,Blocks 1A-35. After retiring from the USAF, he moved on to achieve a lifetime dream of running and maintaining an avocation Farm. He raised turkeys, geese, chickens, ducks, and goats too. With recent passing of all three dogs, there are currently only four cats and 3 chickens left for daily eggs.
And still my goal of setting up the the best largest Ham station, Ive ever dreamed about. With many plus antennas and dishes in the air around my farm land . For each interest I have and wanted to accomplish in the Hobby. Still adding on at times. With my modified IC-735 for 630 band with a EF 650 foot long in which we have in our hobby of LF. Now my 3 kids grown .And same for the stepkids that is grown and on there own. Me and the wife has more time. So we also have 13 Grandchildren and three great grand chiild in our family. As in the recent years,but now with time my interest and forward into my hobby followed me back in the Radio World as a Experimenter in RF Communications Engineering with links in my past as in US Air Force in Ground RF Field Engineer (CIG) Communication Installations with Maintaining(EIS) and Aircraft Technical Systems Advisor, Supervisor for Flight Control and Landing Gear Systems /Crash & Recovery Team and Phase Inspections Team (OMS,FMS,AGS,EMS). Supervisor in Electronic Component Installation/Field Repair / Broadcasting Design Engineer/ Troubleshooting skills in Electronic Repair/ RF Communications Engineering (EIS), Emergency Preparedness along with IED Recovery with First Responder. Certified in Survival Skills for Desert / Mountain / Cold Climate. Also trained in Civil Defense and on Call Police and Fire Fighter. And Sailing with Navigation Rescue, And being first ever of my family to obtain the Electrical Engineering and with haveing a successful career of 45 years plus in RF Communications. And I have given over 40 talks and briefings from New England to Mid-West.And written many as 10 papers about RF and Antennas and effects of Vertical Array's and NVIS . And Been NAUI Certified since 1972 as Scuba Diver . Certificate from Coast Guard 1973 for Sailing Skills and Navigation. Certificate as Electrician in 1980, Professional Commercial Graphic Artist in Photography in 1975, Certificate in Areospace Sciences in 1976 .Graduate of USAF NCO Leadership and Management School in 1970's. Also with many coarses with Certificates from then to recent, The more I completed of my interest the more I continued with excitement to learn more. Certificate in MIG/Gas Welding/Plasma Cutting. And recently 2017, Certificate in Soap an Oils makeing. Certificate of completetion in Chemistry in 2018 . Certificates in Emergency Prepareness from FEMA classes availible and recommended has been completed . And coarses from CERT and REACT and ARRL and along with FEMA .
Any one who has known me any part of 53 years of such in our hobby. Knows I am obsessive collector with the need of a dedicated collector of D-104 Microphones (lollipop style),While my work allowed traveling excessively over the years. I had time and made many trips across our country for the past years. And visiting many Hamfest from East to West coast I could. I searched for many of those D-104 in a special series by pairs and special issues, all approved circuit changes from its own company and anniversary issues of modifications of the years. And looked for extensively different types modifications done by private individauls. That was added delight in my collection . Also with so many well self designs and professionaly well done modifications from individauls over the years . And so I work hard to find over many years to make my Collection different from others who also collects. So within the future, I'll produce a pamplet about them with pictures and information on each and modifications from circuits and inside connections and outside modifications of each and so much more . But while I reached the goal in collecting in many of each model. I have found in the years of collecting. I wanted and needed for a outstanding collection. From the first ones of 1932 to the ending production around 2002 over 250 each total different ones exspecaily ,custom mods.From many Hams who did wonderful jobs to them . And now, I choose to Donate to selected private small museums across America as to keep them together in groups. Knowing no one would attempt to keep the collection as I did.(Except sell them for cash). So I decided, I like to have others enjoy seeing them for many years to come. As I did in my radio room. I was extremely proud to share the beauty of them. In which ,I personnaly have spent so much time on the air with. But I did keep a selected large handful of my favorites. I still like to use and modify for me for selected radios of mostly all Icom in my vast collection.With Walkie Talkie's added mods to be used with for the heck of it. Think of this a Baofeng radio on your desk with a D104 connected to it. And a couple I use for experiments and with of new ideas. As to modify the outsides and inside for there looks and there performances off them. So when you hear me on the air there is a 95% chance that Im useing one or the modified BM700 and a few other types of desk or studio microphones also Modified in there own personnality of fun..Hey our hobby is all about fun aint it….well do something and have fun with it,you only live once…..remember the days we use to put Neon lites on the end of our wires and Vertical Antennas and watch them glow…..I put fast scan TV cameras on my beams to turn with the rotors nowadays and connected to my wifi router and have my own 2.4 modified local ham Net system..But Astatic Mic's is my love the biggest fascination of all equipment next to antenna designs.
Also being a RF Engineer with 45 years experience. I have kept detail notes of every type of antenna I have dealt with. And I have done extensive research on HWEF and Longwire designs and Vertical Antenna Arry's and NVIS setups along with Baluns and UnUn's that works in the areas I've traveled in my life of operateing. And as for Baluns and Randoms Wires and Halfwave End Feds. I do have extensive file folders of research that I am in the process of sorting . I may make short pamplets in the future. And along with my favorite of all subjects. Is Vertical Omni-Directional Arrays that I use frequently made up of 8 verticals on a remote switch. At my location and 4 verticals on a portable design set ups.
I enjoy Hunting, Fishing , Hiking, Backpacking, Boating, Kayaking, Fine Art, Photography,Along with Forging with Metal and welding of hobby making things and around my advocation farm of 22 years. Abstract painting,Sailing, Scuba Diving, Gold Panning, Model Rocketry, U-Control Aircraft, Drome flying, US Stamp Collector, Dutch Oven cook ,Maple syrup Makeing and Honey . Musician of various brass n string instruments, Old Classic Country and Symphonic Metal lover, 4 Season Camper, Woodworking, Skier, Snowshoeing, Chess, Cribbage, Golf, Bourbon and Wine Tasting events and soap makeing and oils while canning each year for survivalist supplies, Opera, Art, Theater, Vegas Nite shows, Toast Masters, Traveling around local state and across all 50 states of the USA. I've been to 54 overseas countries so im done with that. Enjoy Driving, Sight Seeing , QSL Card Collector. I am a Active Member in all my groups I belong too as of Son's Of Liberty Brotherhood, ARRL Royal Order of the Wouff-Hong, VFW, AMVETS, DAV, AMERICAN LEGION,and a Master Mason with Scottish/Celtic Rights. Envolved with weather ballooning experiments while useing Amatuer Radio Equipment of over 150 launches and each called EOSRED ( EDGE OF SPACE of Research and Experiments with further Developements followed by a mission launch number. Later time each has history of each project and recorded pictures and videos and all experiments that went into and followed that project to the next. Then traveling around New england and Mid-West as word of mouth travled far as Nevada to give talks to schools and Ham Clubs of the goals and outcomes found on each placed in 1 to 2 hour long educated breifings and hopes to excite future experimentors to follow there Dreams in our Hobby.
MY DREAM IS TO SHARE THE SPIRIT and EXCITEMENT with AMATEUR RADIO in a POSITIVE MANNER. Share my knowledge to it's fullest and keep it FUN. Amateur Radio to me is to invent and experiment with everything available to use with Radio's / Electronics/Internet / Cell Phones and with anything you can imagine. While Keeping it Basic / Simple for ALL to enjoy and Nit pickiness is Not Needed. Using all available technology that we have while using our PC's to discover the World and Operate all Modes and Frequency's and Communications. Pass on the knowledge to others about our Hobby we have as HAMS and how it may be added to Basically with anything we do, and show BASIC EmPreparedness to help develop young and old attitude's to be Prepared and Ready for most situations that may arise.( www.Ready.gov).
Lee -W1lWT,President
Androscoggin Amatuer Radio Club-2022/2023